Montana's BBQ & Bar
Bowmanville
12:00 PM
-
10:00 PM
12:00 PM
-
10:00 PM
12:00 PM
-
10:00 PM
12:00 PM
-
10:00 PM
12:00 PM
-
11:00 PM
12:00 PM
-
11:00 PM
12:00 PM
-
10:00 PM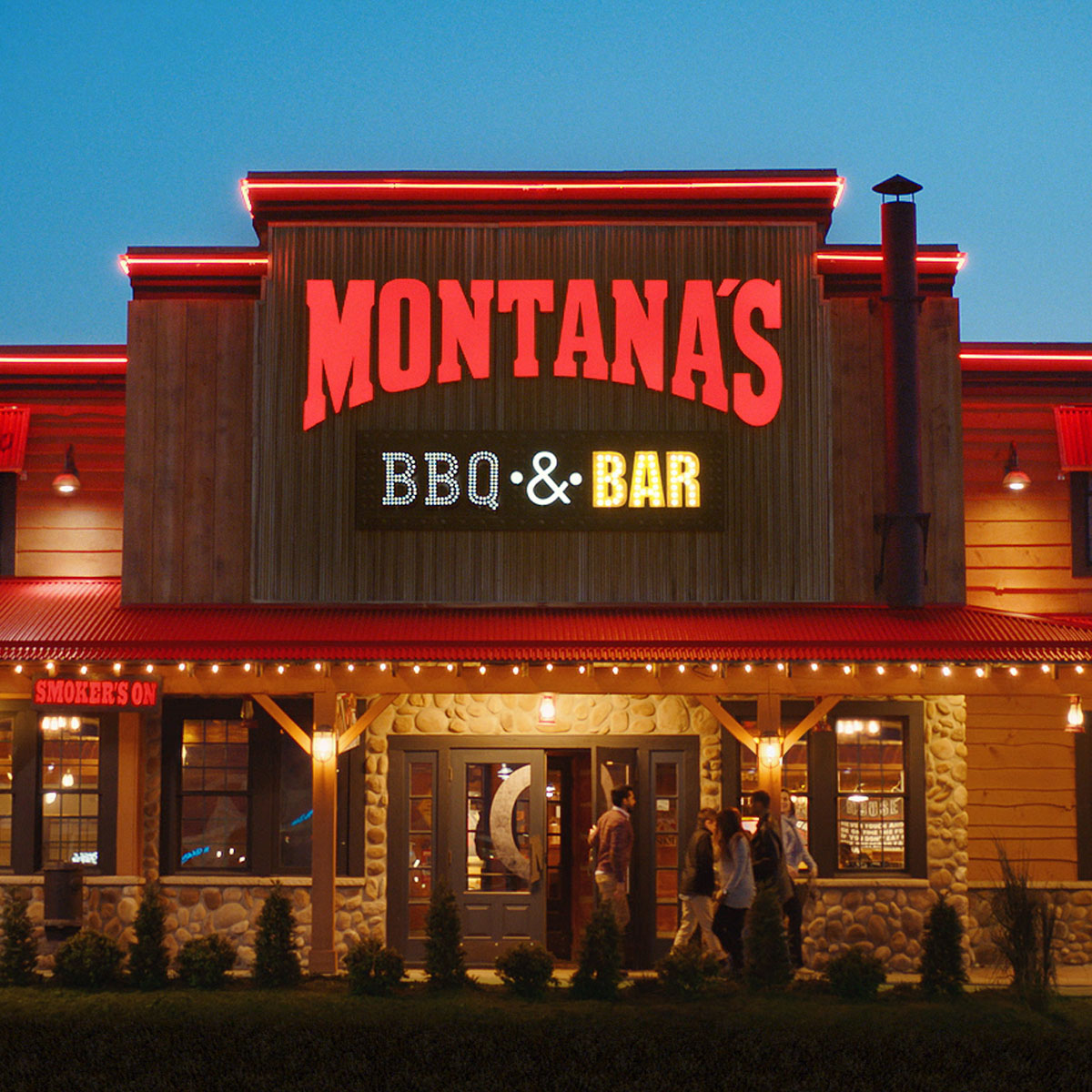 Restaurant Hours
12:00 PM
-
10:00 PM
12:00 PM
-
10:00 PM
12:00 PM
-
10:00 PM
12:00 PM
-
10:00 PM
12:00 PM
-
11:00 PM
12:00 PM
-
11:00 PM
12:00 PM
-
10:00 PM
Day of the Week
Hours
Monday

12:00 PM

-

10:00 PM

Tuesday

12:00 PM

-

10:00 PM

Wednesday

12:00 PM

-

10:00 PM

Thursday

12:00 PM

-

10:00 PM

Friday

12:00 PM

-

11:00 PM

Saturday

12:00 PM

-

11:00 PM

Sunday

12:00 PM

-

10:00 PM
How to Get There
Driving:
Highway 401 East to Courtice road. Turn right down Highway #2 and then turn left into the plaza at the stop lights next to the Police Station. Turn right into the plaza and go straight until the end of the road and we are on the right. Highway 401 West to Bowmanville Avenue. Turn left on Highway #2 and then turn right on green road and then left into the Canadian Tire plaza. Turn left again, passed the LCBO, we are straight ahead.
Restaurant Amenities

Wifi

Patio

Takeout

Reservations
Featured Menu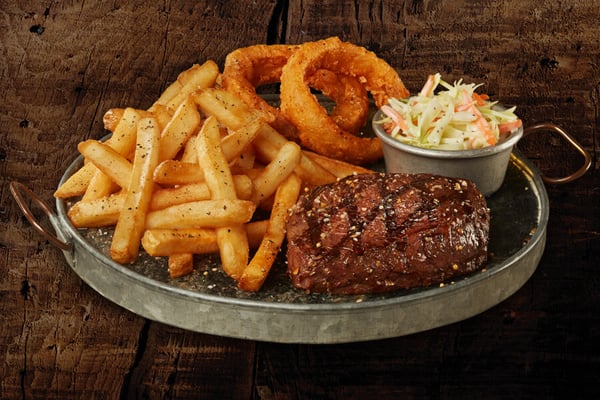 Steak
Montana's tender and juicy steaks are marinated for eight hours and flamed-grilled to order by our Certified Grill Masters. All of our steaks are cut from AAA Canadian beef that is aged for 50 days. Choose from 7oz AAA Sirloin, 10oz AAA Sirloin, 12oz AAA Striploin.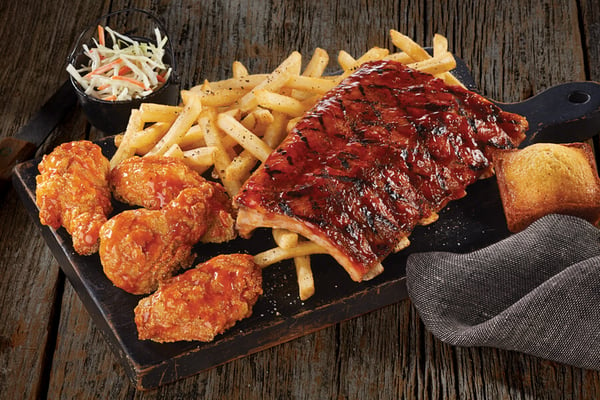 Rib & Wing Combo
This combo brings together two of our guest favourites; our double dusted crispy chicken wings and our famous fall-off-the-bone pork back ribs which are hickory smoked in-house daily.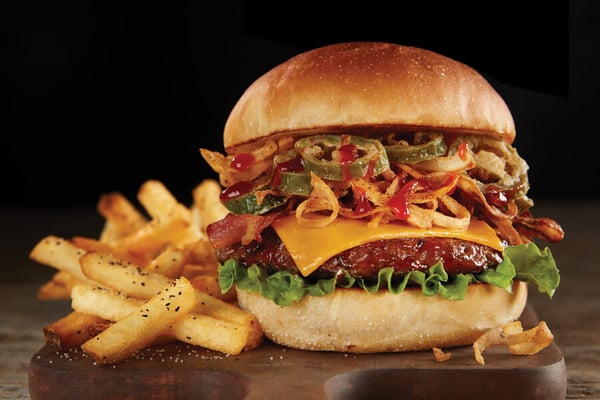 Chipotle Firecracker Burger
Our juicy Canadian Angus burger sauced with Chipotle Honey BBQ sauce, topped with bacon, crispy Cajun onions, leaf lettuce, real cheddar cheese, crispy jalapeños, served on a toasted ACE Bakery® bun.
Montana's Bowmanville Restaurant
Montana's BBQ & BAR is a Canadian comfort food restaurant that is famous for in-house smoked pork ribs, 100% Canadian steaks and juicy burgers. Montana's Bowmanville celebrates fun-to-eat, finger-licking smoked and barbecued comfort food that breaks the 'proper' rules. Our vibe is fun, casual and unpretentious, where you can laugh heartily and enjoy your friends and family.